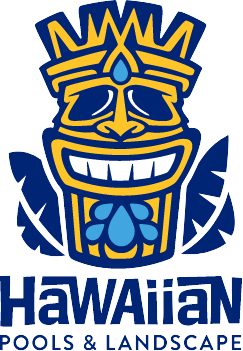 LOCATION: COLLIERVILLE, TN. – POOL TYPE: GUNITE
The design of this pool caters to many desired uses, ranging from sunbathing to diving, lap swimming to lazy lounging, and cannon balls to relaxing in the spacious shallow end. This massive "L" shaped pool features a very unique full length tanning ledge which could accomodate numerous ledge loungers along with a table and chairs.
The decoractive raised wall on the back side serves several functions. Due to the rising topography behind the pool it serves to divert surface water around the pool area as well as provide a very handsome backdrop with sheer descent water features. These water features can be viewed from the pool area as well as inside the main dwelling.
Material selections were very important in this project. The marriage of three different kinds of stone helped to solidify the simple eligance of this pool. The upgraded interior plaster brought forth a "sand-like" appearance to give a pure aqua look. The glass trim tile helps highlight the sleek lines of this gorgeous project.