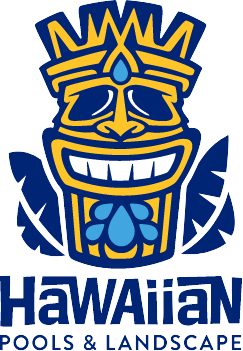 This project incorporates almost every item you would want to include in a natural lagoon style pool. This project features a 25' vanishing edge, multiple tier waterfalls with a grotto, large custom slide, spillover spa, stone beach entry with bubblers and two hammered metal fire bowls framing the vanishing edge. These various features are powered by 11 pumps with multiple cartridge filters. The pool is heated both geothermally along with natural gas heaters. Our engineers designed the hydraulics on this project using primarily three inch plumbing to provide numerous options for the water features.
Our structural engineer helped us flip the natural terrain on this site to elevate the waterfalls and slide over six feet above the pool. This required geotechnical practices and compaction testing to assure a stable footing for the massive boulders and hardscapes.
Executing a project like this one requires immense knowledge and experience in hydraulic and structural engineering.