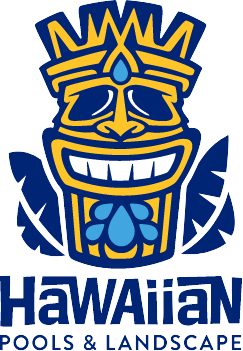 LOCATION: GERMANTOWN, TN – POOL TYPE: GUNITE
This is a classic double roman end gunite pool with a sun-ledge in the deep end. This pool features travertine coping, limestone micro-washed pool deck and an elevated patio for lounging and entertainment.
Sometimes simplicity is the best route to go. A shape such as a double roman end is timeless. It also maximizes usable space especially when there are spatial constraints. This yard was unique because it presented us with a slope up to the right. We solved this issue by raising the deck area and flanking it with some raised planters. This alleviated any worries or problems with regard to drainage issues.
Drainage is a very crucial part of every project we do. Typically there are several separate drainage systems involved, all working together, to eradicate any future drainage problems. This particular project involved piping the downspouts, installing a perimeter drain in the yard and deck drains in the pool deck. All systems are piped out separately.